As an interior decorator, I love my home. I love that everything has a place, that each piece of furniture is welcoming, that all the accents let my personality shine, and that the colors are deep, warm, and inviting. I love hosting game nights, and dinner parties, and I love sharing a bottle of wine with friends in the cozy space I have created.
Turning my home into my own personalized 'Trim Space' seemed so obvious to me - but I realized this isn't the case for everyone. Upon visiting my home, many friends started commenting on how they had all of these plans for their first homes, but just hadn't gotten around to changing anything yet. They expressed to me that they knew there was potential to make their spaces so much more unique, but they didn't have the time or didn't know what would look right.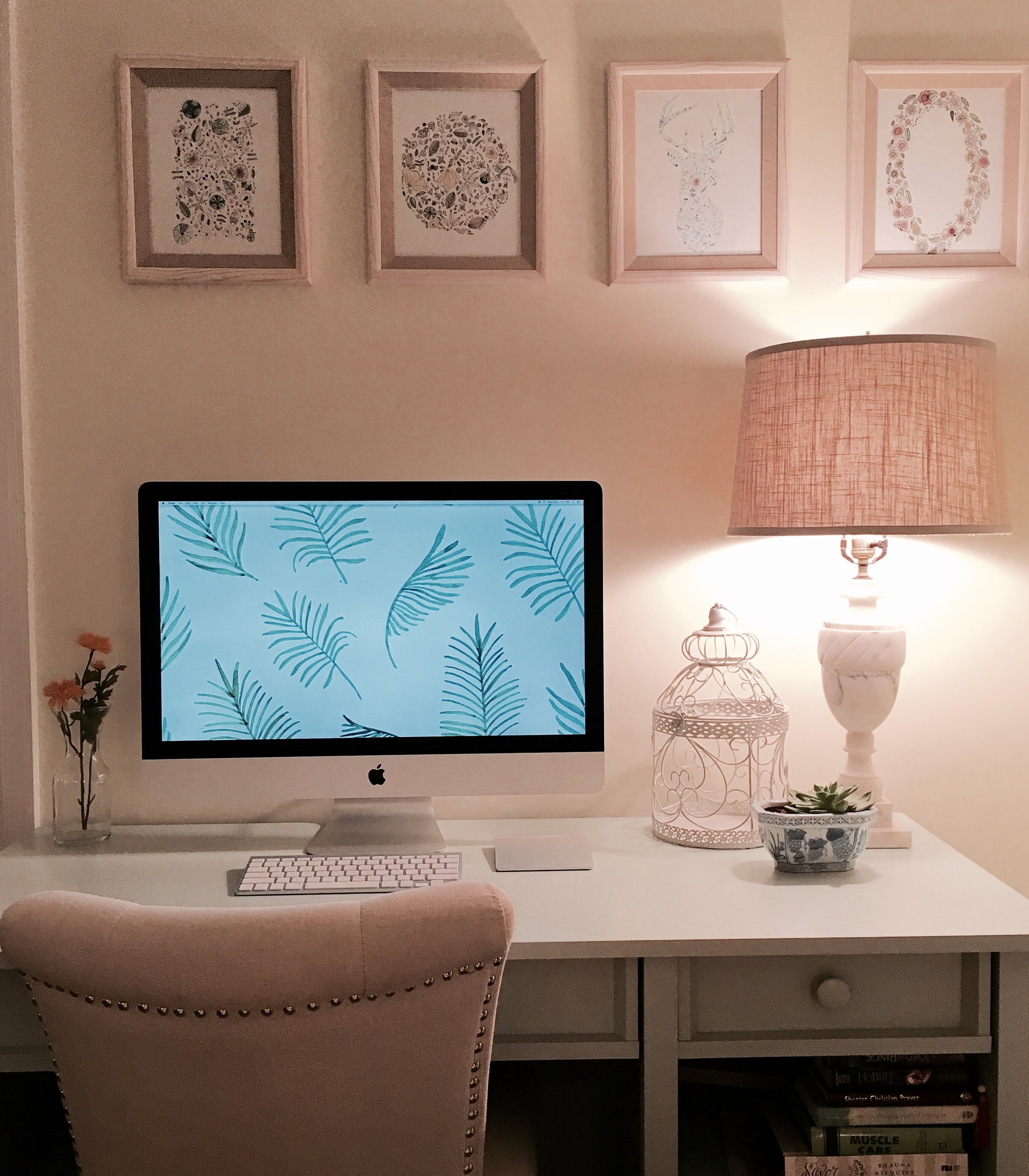 At that time I realized that my passion for art and design were more of a gift than I thought!
I started sharing photos of my home and how I had designed all of the different spaces on my social media.
At that point in my life, I had been out of school for the first time and became bored without having a looming project or assignment waiting for me after work. So I filled up my time with design. I decided I could use my talent and passion and try to help others achieve the feeling of home that I have been able to find myself.
My first client was Maria. I wasn't sure how it was going to go… I mean it was one thing for me to design my own place and carry out the vision I had in my head, but to have someone actually hire me to carry out their vision? That's a whole different ball game.
When I began working with Maria, I embraced one of my favorite scripture verses:
Jeremiah 17:7 "Blessed is the man who trusts in the Lord and whose trust is the Lord."
Every time I got nervous or felt inadequate, I tried to keep reminding myself to commit my work to the Lord, to trust in him to make clear my path.
The result was a pleased Maria, a feeling of accomplishment, a referral, and the launch of Trim Spaces!
Although starting Trim Spaces was originally just for fun, the more people I meet and the more they express their gratitude for my help, I realize I am truly helping them bring purpose and life into their homes.
I have begun to find a common theme with all of my clients - moving on. We all create big plans and to-do lists for our home: putting an area rug here, adding shelving there, organizing closets, incorporating personal touches and accents.
I help people move on from their to-do lists and make their spaces productive, meaningful, and most importantly - home.
I feel that when we put off making our spaces productive, it can hold us back from moving forward in other areas of our lives, and I want to help people through this struggle.
I have been pleasantly surprised that this business I started on somewhat of a whim has turned out to be something I feel God cleared the path for me to excel in so that I could really help people. I am now able to create a more focused vision and find my niche in the design world!
My ideal client is someone who feels held back and overwhelmed by the current state of their home. After working with my clients, I want them to look forward to spending time in their home and having friends come to enjoy it with them!
With my blog, I hope to further help my readers discover the potential in every space in which they live - from offices to bedrooms, and reading nooks to entertaining spaces! No space is incapable of having purpose.
Check out my website for design inspiration and to learn more about my projects.